Puppy and Kitten Care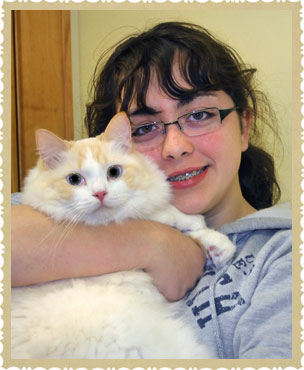 Bringing a new puppy or kitten into your home is always something to celebrate. They add energy and fun and are a source of unceasing affection as they bond with you and your family.
Your first visits with your new puppy or kitten at Anderson Animal Hospital are perhaps the most important. These initial visits are where you, one of our veterinarians, and your pet first meet and begin to form the relationship that will last for many years. Some of the issues discussed during your first visits include:
Diet and nutrition
Housetraining
Behavior issues
Spaying and neutering
Formulation of individualized vaccine protocol
Pet health insurance
Microchipping
Parasite prevention
A complete physical exam includes detection of potential congenital problems and covers any topic you'd like to discuss. This is your new pet and we know you have many questions.
New kitten and puppy examinations are discounted during the initial vaccine series. Please inquire at any time for more information.
Geriatric/Senior Care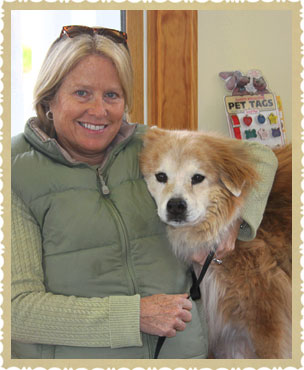 We offer senior and geriatric care for pets 6 years of age and older. Some of our regular screening tests for senior pets include blood work, urinalysis, blood pressure measurement, chest x-rays, glaucoma testing, and abdominal ultrasound. By taking the time to learn more about the special needs of your senior pet, you've taken the first step toward providing the best care for your friend's golden years.
The aging process can be slowed and managed through proper medical care, thereby offering your beloved pet an extended period of vitality and good health. Additionally, preventive care tailored to your pet's age, lifestyle, risk factors, and other elements can help detect common diseases at early and easily treatable stages and even prevent them altogether.
We offer special senior packages and discounts on first exams for animals adopted from the Darlington County Humane Society.
Internal Medicine
The veterinarians at Anderson Animal Hospital are knowledgeable in diagnosing and treating complex internal medicine cases such as kidney, heart, respiratory, immune-mediated, and endocrine diseases. Dr. Anderson and her entire veterinary team are focused on preventing your beloved friend from contracting avoidable illnesses and health complications.
When illness or health issues do arise, we use our knowledge and advanced technology to obtain an accurate diagnosis so that we can intervene early and proper treatment can begin immediately. After performing a thorough examination, we may recommend additional tests in order to identify your pet's medical condition.
We treat a variety of pet illnesses including diabetes, epilepsy, and Cushing's disease. We perform most of your pet's laboratory monitoring in-house so that any medication changes can be made immediately.
Class IV Laser Therapy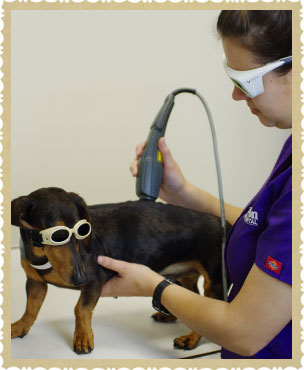 Class IV therapeutic laser is used for post-operative care, treatment of arthritis, skin wounds, and other selected conditions.
Therapeutic lasers supply energy to the body as light is transmitted through the layers of skin and stimulates and accelerates the healing of damaged cells with no adverse effect on healthy cells. Laser therapy also decreases inflammation and eliminates pain, which allows your pet to quickly return to his other activities.
Allergies
If left untreated, allergy-related conditions can fester and become serious health concerns for your pet.
Therefore it is important to be able to identify the first signs and symptoms of allergies and dermatological conditions. These include:
Inflamed ears
Hotspots, especially those that recur
Scratching or rubbing the eyes or mouth area
Flaking
Lesions on the skin
Hair loss
Red itchy bumps on the skin
Asthma-like wheezing or respiratory issues
All of these can indicate a serious dermatological or allergic reaction to allergens such as fleas, pollen, dust, and various foods. If you notice any of these issues it is important that you bring your pet in for an evaluation because if left untreated they can become severe medical concerns.
We take the time to explain your pet's condition, how to prevent future occurrences, and the proper method of home treatment.
Oncology
The diagnosis of cancer is stressful for pet owners, and the prospect of chemotherapy treatments can be equally as difficult. However, the fear that your beloved pet will spend his or her final days sick from chemotherapy treatments is unwarranted. Pets respond much differently to chemotherapy than do humans.
We treat pets with many types of cancer which can involve surgical removal of tumors as well as palliative amputations. Any follow up chemotherapy or radiation warrants referral to a veterinary oncology specialist.