Your Hartsville Animal Hospital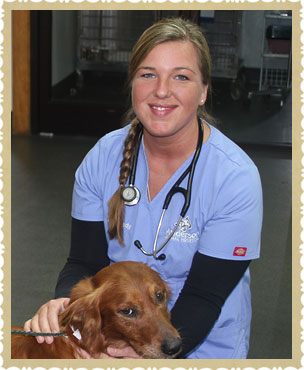 Because of our commitment to quality care, pet owners have come to rely on Dr. Kathryn Anderson and the team at Anderson Animal Hospital in Hartsville, SC as a compassionate and skilled partner in the care of their beloved companions. When a pet receives proper veterinary attention, along with a loving home, they have the best chance of living a long and happy life.
In order to provide you and your pet a superior level of veterinary medicine, we place great importance on using the latest state-of-the-art technology and diagnostic tools. Each member of our medical team is skilled in the advanced techniques of dentistry, anesthesia, and veterinary technology.
Anderson Animal Hospital reflects the best that veterinary medicine has to offer. We incorporate state-of-the-art exam rooms, diagnostics, laboratory, and other medical assets into a facility that promotes a calm, home-like atmosphere for our clients and their pets. Our surgical suite offers the most up-to-date surgical technology available today.
Part of our commitment to providing quality care to you and our Hartsville, SC pet community is that we are also diligent about promoting education and responsible pet ownership. We work closely with you to understand your pet's unique health needs and to develop a preventive plan that best meets those needs.
Despite the most advanced care and nurturing, a beloved pet may still develop an illness or be injured. Our internal medicine and surgical expertise, as well as our advanced diagnostics and veterinary laboratory, ensures your pet receives a quick and accurate diagnosis followed by the proper treatment.
We recognize that providing the highest quality veterinary care includes keeping you, our clients, at the center of all we do. After all, we are pet owners ourselves and understand how important it is to be received and treated by a staff that is knowledgeable, welcoming, and courteous. It is our goal not just to ensure the health and well-being of your pet, but to be your partner in strengthening the bond you share with your companion. We thoroughly discuss any diagnosis, as well as the various treatment options, with you before we continue with your pet's healthcare plan.
Please take a look at our website. Many of the services we provide are listed along with information about our doctors and administrative staff.
Appointments
Anderson Animal Hospital offers the very best in veterinary care for your pet. We also understand how difficult it can be to squeeze a beloved pet's appointment into your busy schedule. We offer special times for our veterinarians to see your pet when they are not scheduled for rounds and surgical procedures, thereby ensuring your visit will be focused and uninterrupted.
Hospital Hours:
Monday - Friday: 7:30 a.m. - 5:30 p.m.
Saturday: 7:30 a.m. - Noon
Doctors are available to see pets at these times:
Monday - Friday: 9 a.m. - Noon; 2 p.m. - 5:30 p.m.
Saturday: 9 a.m. - Noon